Regular price
Sale price
$50.00 USD
Unit price
per
Sale
Sold out
The glove that redefines performance and fit.  These are the gloves that athletes are switching to so they can elevate their game.  The ALLSZNs feature InfinityGrip™ for never-ending stick, right to the legal limit.  The only gloves with hydrophobic palms, so you can feel confident making that perfect catch in the wettest conditions.  The MassovMesh™ on the back of your hand is lightweight, wicks moisture, and is designed to last. 
InfinityGrip™

: Never-ending stick with hydrophobic palms that repel water so they stay sticky – wet or dry.

MassovMesh™

: Superior breathability & durability.

Elite Fit

:

 

Silicone fourchettes prevent twisting at the fingers, tapered wrist cuff keeps the glove in place, and the dropped cuff extends the palm surface area for increased catch radius & secure ball handling.

Certified

:

 

Meets SFIA™ specification for NFHS/NCAA play.

 
Size Chart
View full details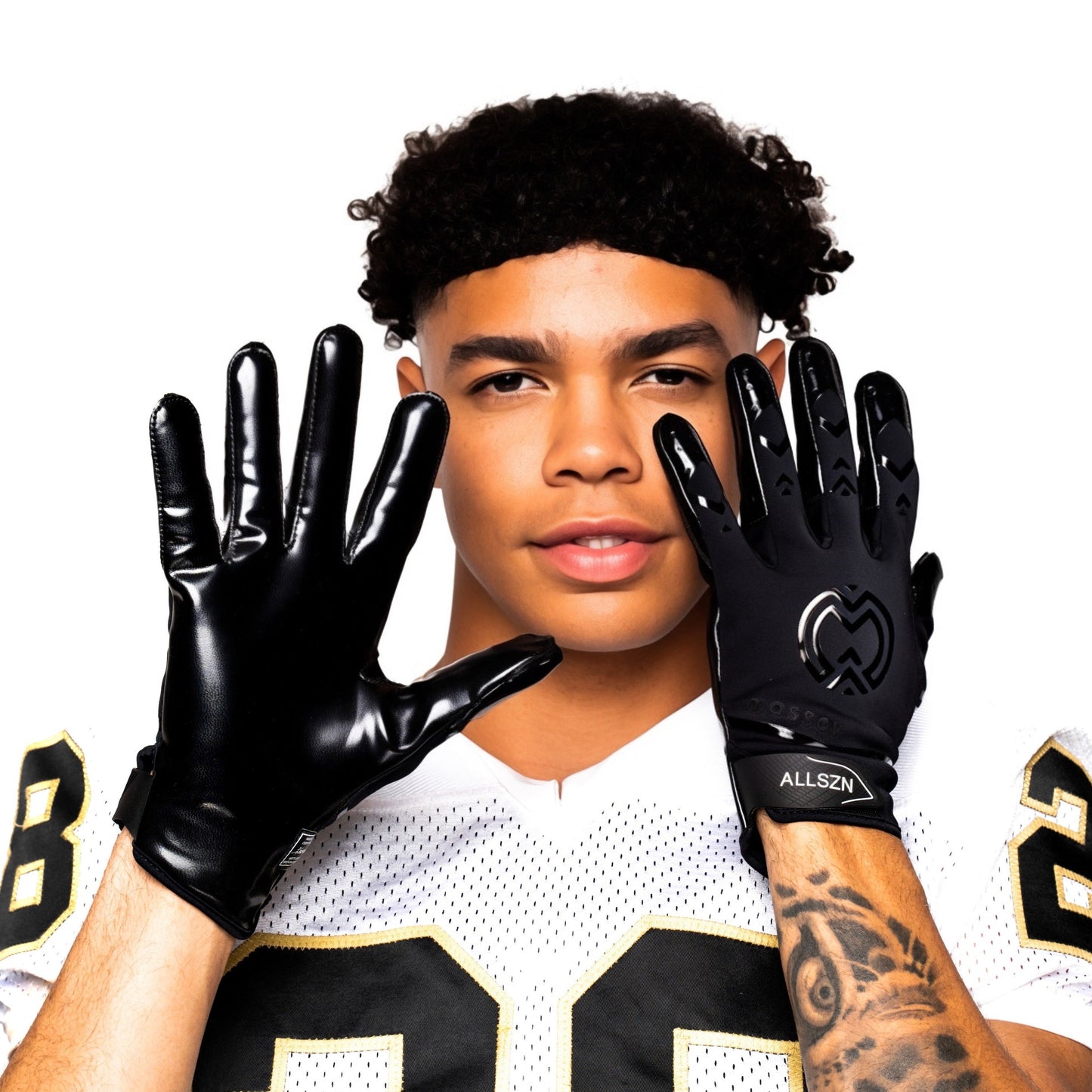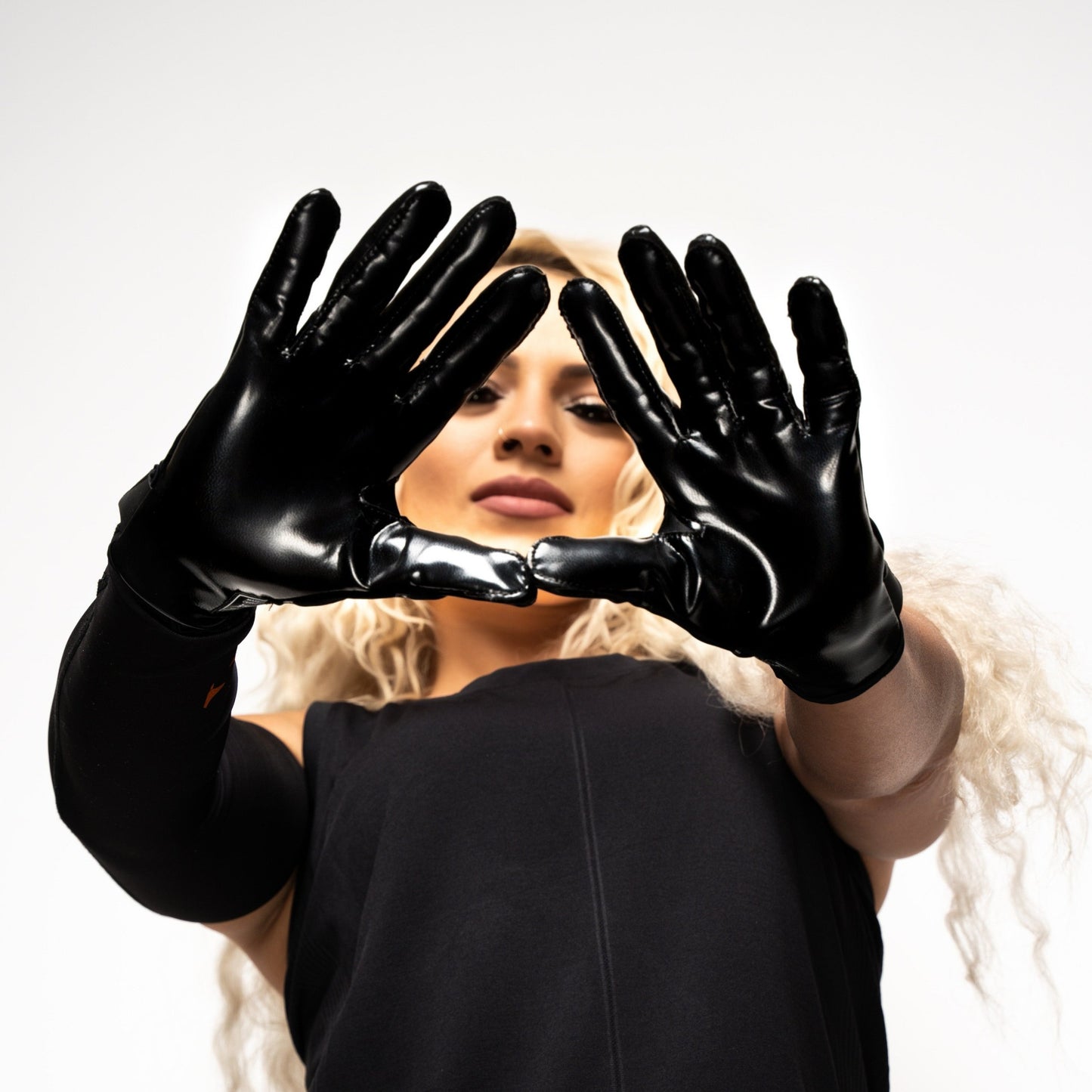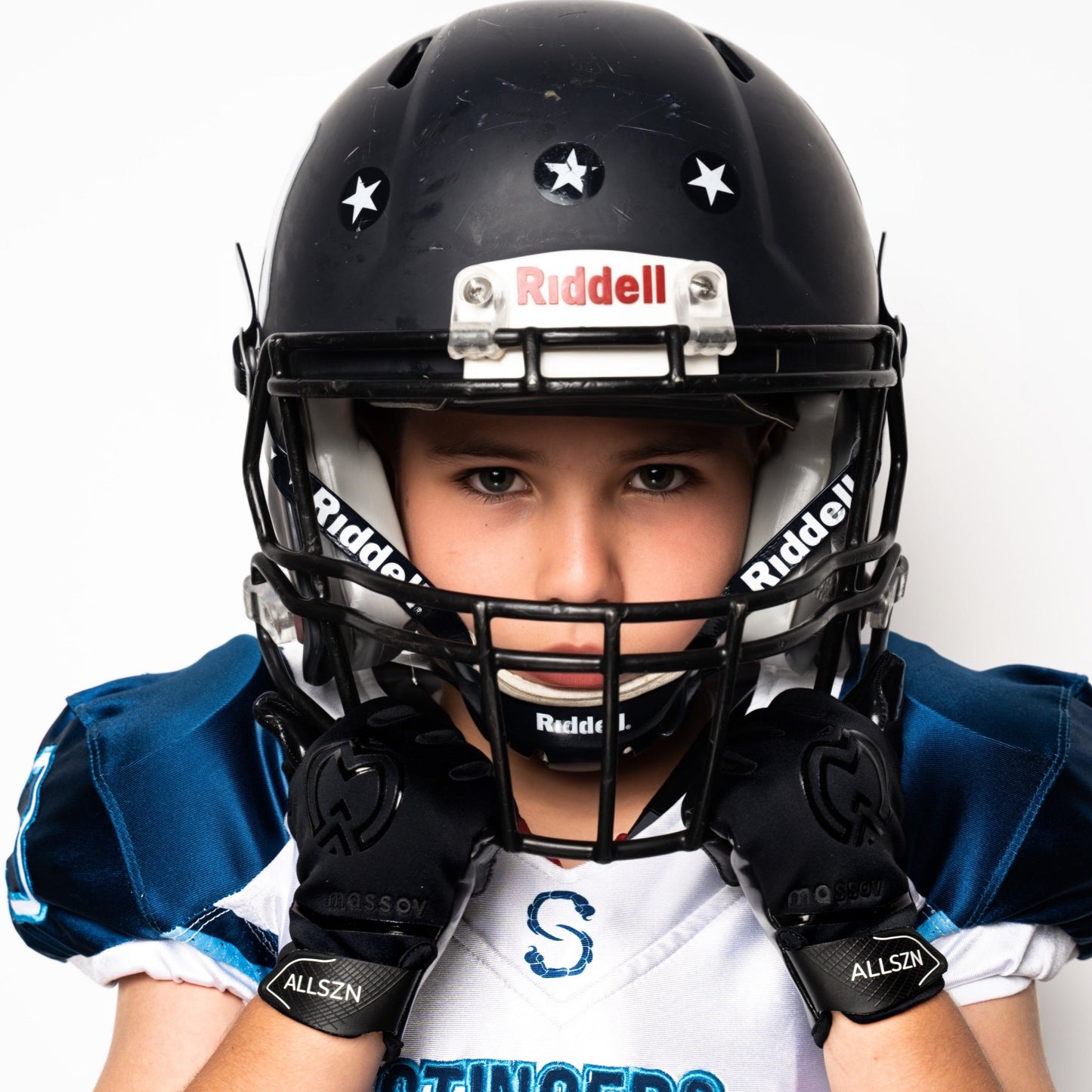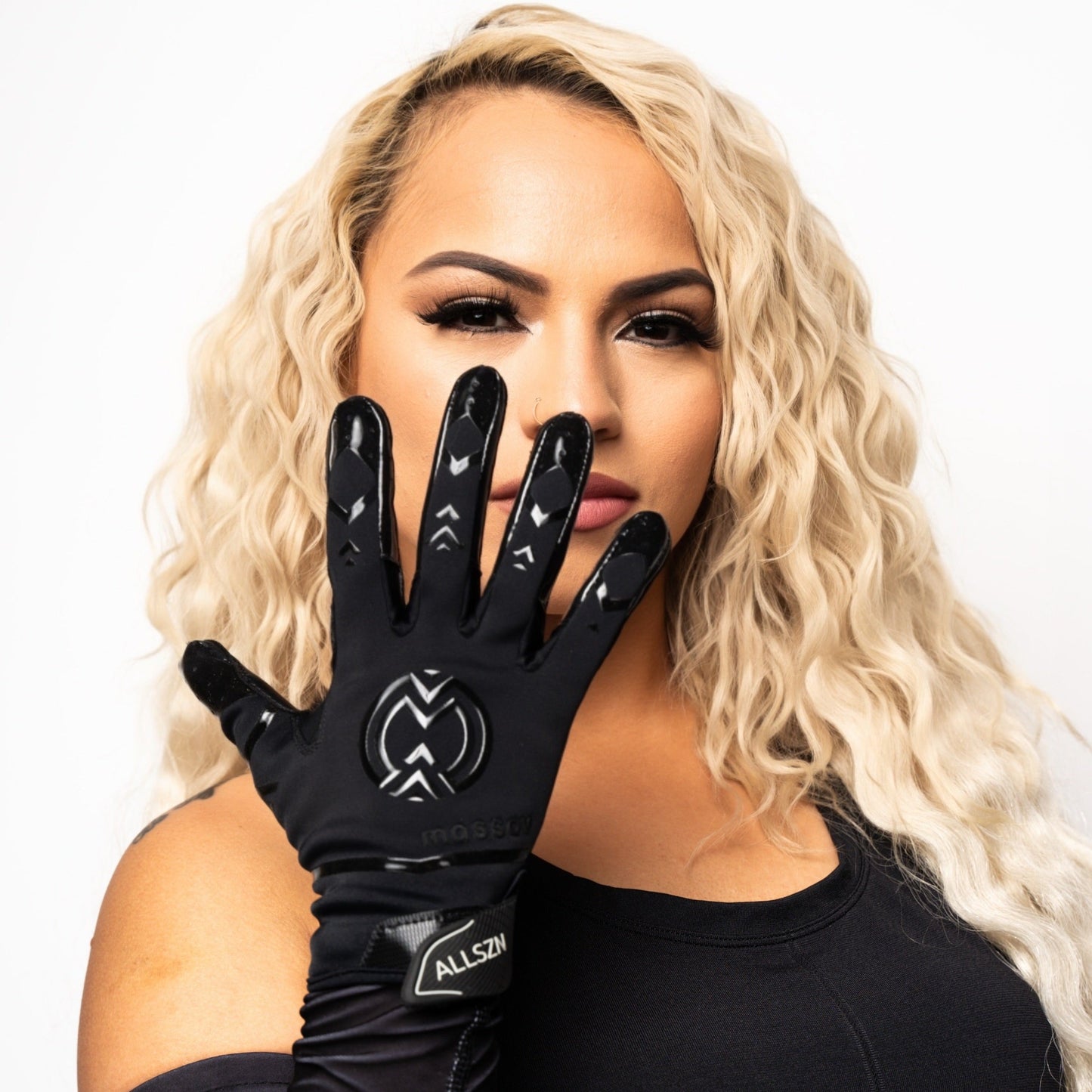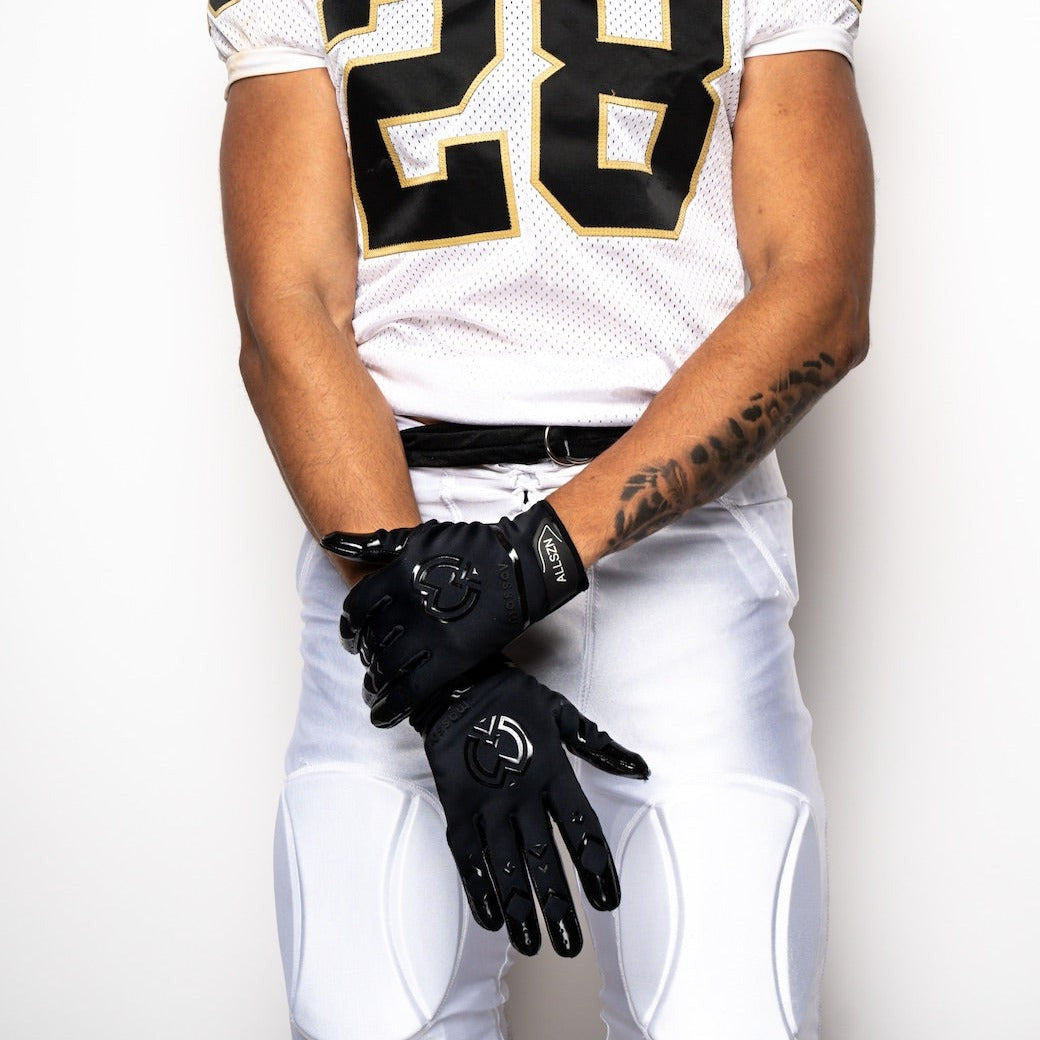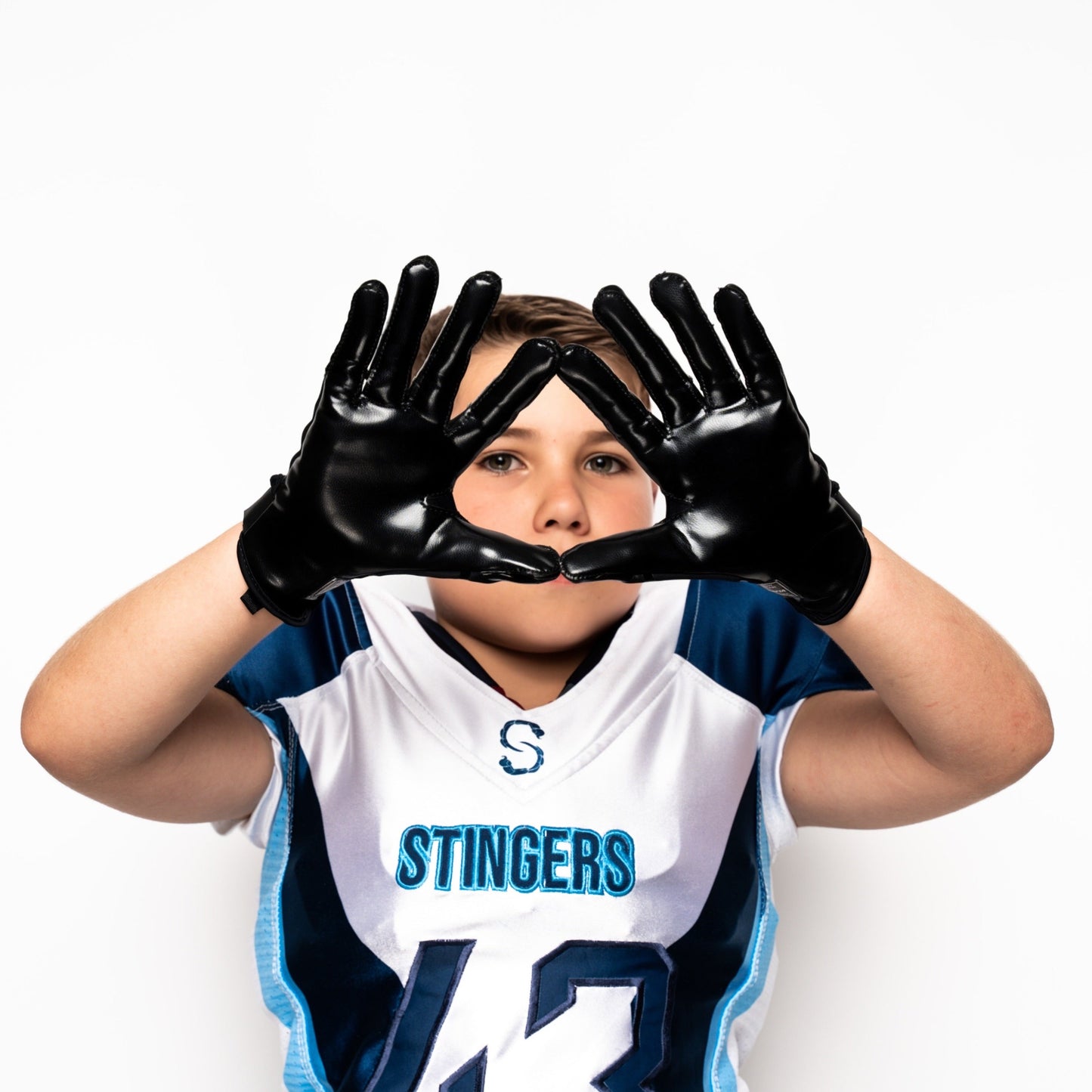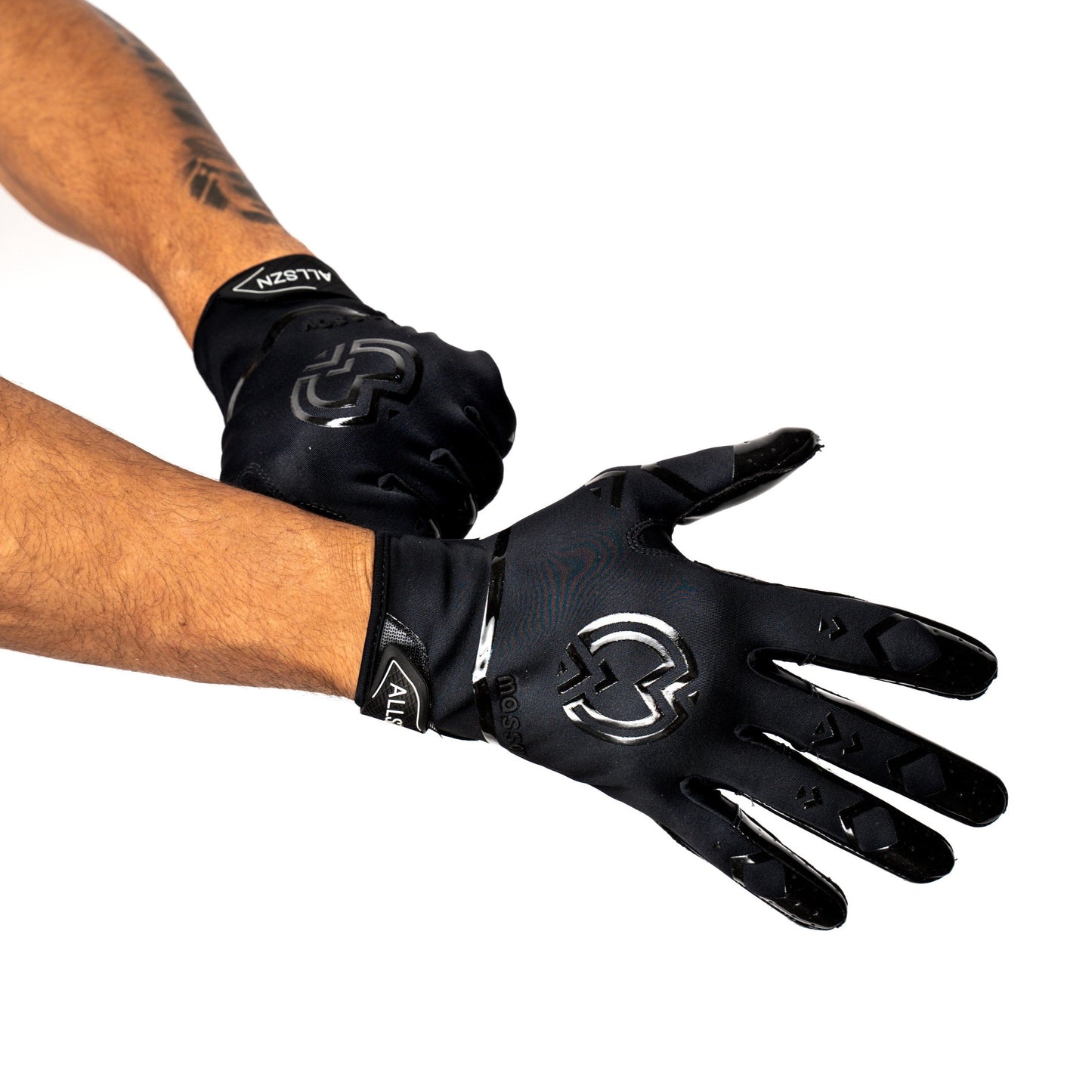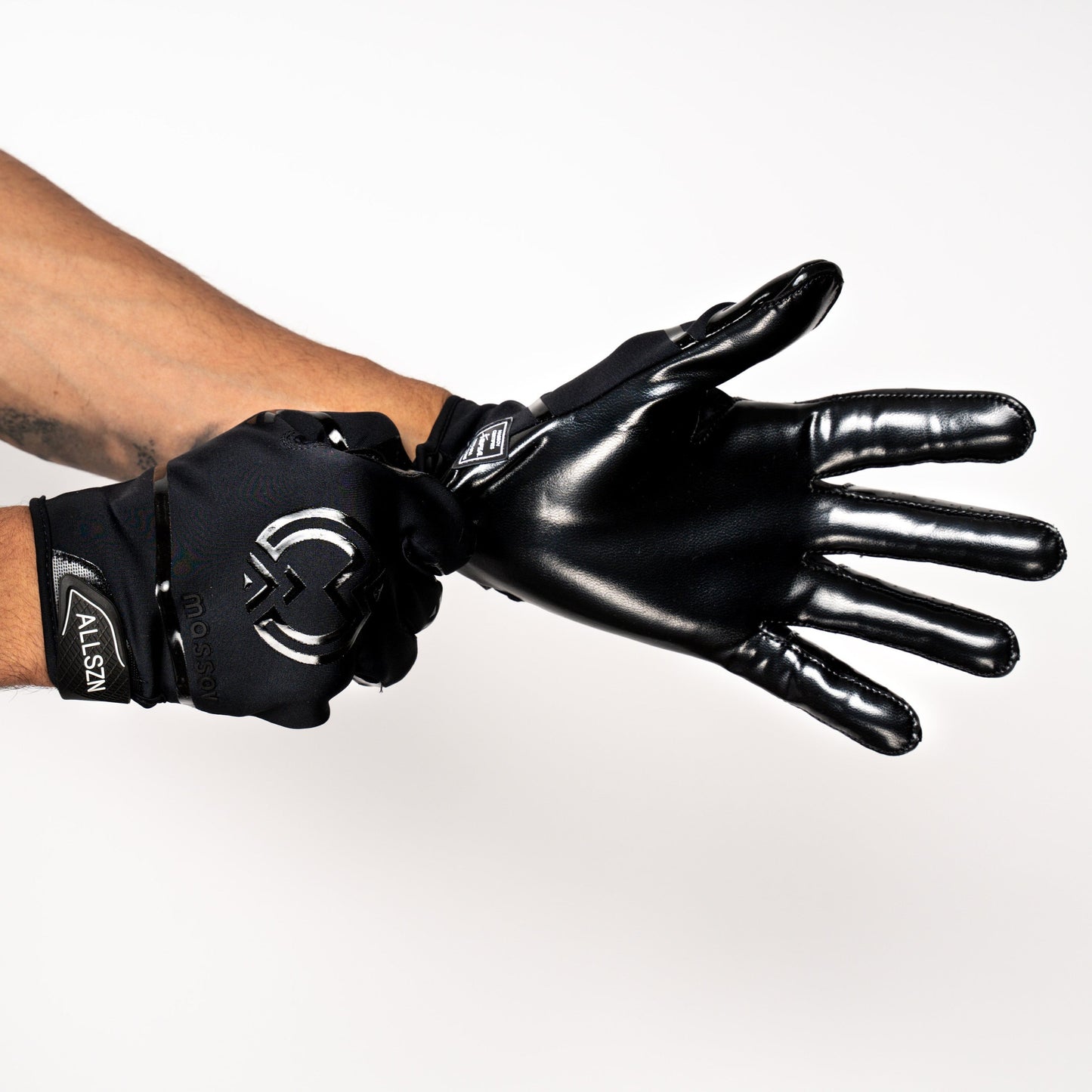 Not sticky like they claim, gloves fell apart
Excellent Gloves
I recently purchased the Night Black ALLSZN Receiver Gloves and I must say, I am thoroughly impressed! These gloves have exceeded my expectations in terms of quality, fit, and performance.
Firstly, the construction of these gloves is top-notch. The material feels durable and provides an excellent grip, allowing me to confidently catch the ball. The stitching is flawless, ensuring that the gloves will withstand regular use and intense gameplay. The Velcro wrist closure also adds a secure and adjustable fit, giving me the confidence that the gloves won't slip off during crucial moments.
Comfort-wise, these gloves are exceptional. The interior lining is soft and breathable, keeping my hands cool and comfortable, even during longer sessions. They also offer a great degree of flexibility, allowing natural movement of my fingers without compromising on grip.
Performance-wise, I have noticed a significant improvement in my catches while using these gloves. The enhanced grip allows me to make more precise and secure catches, enhancing my overall performance on the field. Whether it's wet conditions or dry, these gloves consistently deliver exceptional grip and control.
My only slight disappointment lies in the limited color options available. While the Night Black color is sleek and stylish, I personally would love to see more vibrant and diverse color options in the future. Having a wider variety would not only allow for personal style expression but also make it easier to coordinate with different team uniforms.
In conclusion, the Night Black ALLSZN Receiver Gloves have impressed me with their quality and performance. These gloves offer superb grip, comfort, and durability, making them a worthy investment for any football player. I highly recommend them. I will definitely be purchasing more in the future, especially if additional color options become available!
Night Black ALLSZN Receiver Gloves
Greatest gloves of all time
These are the best gloves out right now!